Conceptual architecture explores different senses and material to bring new ideas to a building, constructing something entirely new apart from traditional construction and design.
When the great master-builders, craftsmen, sculptors, and workers built their own civic structures, such as the Parthenon, which is undoubtedly the greatest expression of classical architecture, they wanted to build the tallest, most impressive buildings as perfectly as they could. Not only construction-wise, but also aesthetically. The desire for perfection guided the development of each element. The use of materials and how they worked together evoked the sublime and the beautiful.
The concept of beauty and the evocation of the sublime defined from the beginning how the buildings would be deployed, how they would be built, and which would receive ornamentation. This is just one of many examples of strong concepts achieved through the work of architecture.
When we see a traditional building design, we easily apply adjectives, usually either ugly or beautiful. We can not express ourselves in relation to the work of architecture because it is one repetition of a old concept beaten and folded, so used previously that it is no longer a concept. But when the completed work evokes other feelings because, in addition to aesthetic appeal or not, we note that there is something different in the work, it is probably related to a new or unusual concept.
There is no work without concept, but some buildings have more conceptual efforts that drive the viewer into strong feelings, of novelty or even strangeness.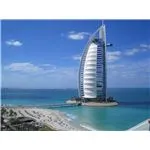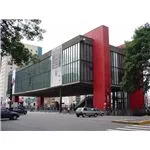 The architects who seek conceptual architecture appropriate the technology elements, materials, and aesthetics to cause the desired mood, even if that is indifference, apathy, or disgust. Often the results of this creation are just buildings, pure and simple, after all simplicity and purity can also be used as a concept, especially when reconciled to practicality.
It is difficult to define a concept of architecture, which after all, can be anything- a feeling, a proportion, a word, an attitude, a color, or an activity. Anything can become a strong concept, which in turn will be responsible for a good architecture. It is simply the architect knows that you define it, express it, and explore it.