Construction Ambassadors, as the name suggests, are individuals with a passion for the field of construction. They can have many varied responsibilities, which can make it difficult to define exactly what they really do and to describe their job role precisely.
Supporting and sharing the news about new construction is important in ensuring that the growth of the industry- and of certain projects- is never hindered. This is why construction ambassador programs, in which experts are sent into colleges to discuss the potentials of the construction industries, are held.
Even though it's widely thought that working with college and school students is the primary responsibility for construction ambassadors, there's more to their jobs than that. Here we'll look at how well (or not) they are paid, the typical profile of a CA job, and the good as well as the bad involved in their roles.
What Do Construction Ambassadors Do?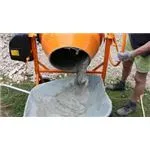 CAs often do work closely with schools. They may be employed precisely for that purpose- promoting construction jobs and projects in educational institutions. They may hold various events and interact with students, share information with them, attend career events and job fairs, etc. Events may be anything from seminars to activity days and site visits. CAs may also be requested to deliver presentations or conduct workshops.
A Construction Ambassador also has the prospect of being engaged in the development, as well as delivery, of vocational qualifications.
In the next section, we'll look at the requirements to become a construction ambassador, their average salary, and the natural controversies between the role of CAs and governing bodies.
Requirements to Become a Construction Ambassador
A construction ambassador need not come from a specific background. Marketing, architecture, civil and
construction engineering, and construction management origins are common. An important requirement is that the person should have the ability to motivate youngsters and assist them in finding the potential that the industry holds for them.
To become a construction ambassador, one should have some years of experience in the construction field, and must be considered a knowledgeable professional. Many superior construction ambassadors started their careers as tradesmen and worked hard to reach the higher ranks of the industry. You will also find experienced construction managers who have a decade or more in the industry, and fresh-faced new graduates filled with enthusiasm and ambition.
Another requirement is the availability to travel frequently.
Benefits of Being a Construction Ambassador
○ The main benefit of being a CA is that it helps greatly in the individual's personality development, while it also improves communication skills, presentation skills, and confidence.
○ It benefits the company as such programs show that the establishment is involved with the community even as CAs help students in understanding the growth and development of the industry.
○ Being a CA provides opportunity to share experiences with other ambassadors in the industry, thereby gaining more knowledge also.
By supporting construction ambassador programs, the company is also benefited as it enhances the profile of the establishment in the industry. The CA sponsored by the company for such events becomes more skilled, and in turn more valuable to the company.
Controversies between CAs and Governing Bodies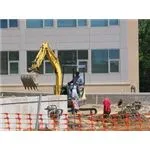 CAs have been long known for their controversial roles as lobbyists, especially with governing bodies that are sometimes allergic to spending for infrastructure or appearing to support unpopular development.
For instance, the controversial Okatie Crossings development project in South Carolina involved lot of conflicts. And, when the stakes are high you can obviously expect a whole lot of drama and controversies at the highest levels. (Oakatie Crossings has been "put on hold" since this was originally written.) Many Construction Ambassadors have been near the center of conflicts working as lobbyists, but this is also when they get paid the most! Larry Marchant and Mary Dunning were paid a total of $30,000 through the first five months of 2009 as lobbyists. On several occasions, CAs have been paid well above the $1,00,000 mark (many times their average annual salary) playing such roles and for turning the tides in favor of a major construction project.
Are CAs Paid what they Deserve?
That depends on the work that's needed. For those involved in the planning of career conventions and conducting seminars, handling four to five events per year, the remunerations may be very satisfactory. On the other hand, for experienced construction managers that strive hard (both in public and behind the scenes) to make things happen, no amount of compensation may be considered high enough.
Basically, construction ambassadors may have to do everything from construction site identification, planning, development, feasibility study, down to site selection, resolving disputes over construction projects, and much more. They may also play a hand helping in assessing property value, law, economics and market conditions on many occasions.
CAs can expect a salary in the range of £30,000 – £50,000 in the UK and Europe or an average salary of about $95,681 in the US (for a "Construction Manager I").
In short, construction ambassador schemes are highly beneficial to the industry as they encourage the younger generation to consider the field of construction as their career, thus facilitating higher levels of recruitment of talented individuals in upcoming years. It also helps the students learn that there is more in the construction industry than just mortar and brick.
By being a construction ambassador, you can help the growth of the industry as well as build your career at the same time, thus building a positive image about the construction field among students and the general public. Construction managers who become CAs are usually responsible for getting the job done, whether it be site inspection, planning, selection, or the development of an entire project.